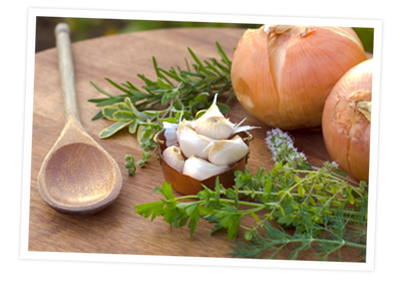 Menus specially designed for each and every occasion.

Melissa's Kitchen has a passion for detail. From menu through to service, we will ensure that everything is taken care of.
We take a very personalised approach; each menu is about you, your guests and the reason you are together.
Cooking with fresh, seasonal, quality ingredients is at the core of our catering values; simple recipes which do not confuse the palate and allow the real flavours to take centre stage.
We offer the following catering services across most of the Middlesex, Surrey, Berkshire, Buckinghamshire and South West London areas.
Our menus are designed for each and every occasion. We would be happy to provide you with ideas to suit your needs once we understand your specific requirements. To whet your appetite, we have provided a few examples.
Dinner Parties
Melissa's Kitchen offers a personal chef service to provide the perfect dining experience in your own home, stress free.
After agreeing a menu tailored for you (and understanding any particular dietary requirements), we will purchase all the ingredients, prepare everything in your kitchen and serve you in style.
Alternatively, we can pre-prepare everything in our premises and make the finishing touches in your kitchen. All you have to do is relax with your guests! What could be easier?
Dinner Parties in a Box
We will prepare every course of your carefully chosen menu, package it up and bring it to your home. Complete with instructions on how to re-heat and serve everything yourself, it is the perfect way to impress your guests!
Dinner Party Mentor
Do you like cooking but need that little extra help and confidence to plan a dinner party? Look no further.
Melissa's Kitchen will come to your home, understand the kind of recipes you enjoy cooking and create an easy but impressive meal for you to prepare yourself. We'll make sure you are comfortable with the recipes and guide you through any steps you are unsure about. We can even practise the tricky bits using your own utensils and equipment.
From shopping to serving, every element will be worked out so that you can present a three-course meal in your own environment to perfection. We'll even be at the end of the phone should you need some extra support!
This service has proved to be popular as the perfect present. Gift vouchers available.
Larger Functions
Whether in your home or at a venue of your choice, Melissa's Kitchen will either pre-prepare or use the on-site kitchen facilities to provide you with canapés, a sit down meal or a buffet selection.
We'll design the menu with you to ensure that everything served to your guests reflects your expectations and the theme of the event.
Our focus is on quality not quantity and as such we will take careful consideration as to the size and location of the event we cater for.
Boardroom Lunches
Melissa's Kitchen caters for working meetings through to more formal boardroom and client lunches. We understand the need to strike that balance between value and extravagance. We are considered in our approach and will create a spread in keeping with the impression you wish to convey.